Lightner Home Page
This home page is hosted by a Linux-based Intel Pentium-III PC located in La Jolla, California using an Apache Web server. Internet access is via a cable modem, courtesy of San Diego's Southwest Cable, a Time-Warner company. (Yes...we pay extra for this priviledge!)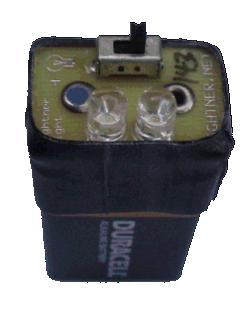 Freeware offered (and sometimes authored) by the Webmaster: Other Web pages brought to you by this page's Webmaster (now or in the recent past):

Send mail to the Lightners at lightner@lightner.net. If you want to send "secret stuff", use this PGP public key. And, if you think that your email might be blocked by our SPAM filters, the try using this form to send us email.
---
All photos and text copyright ©1995-2009 by Bruce Lightner. All rights reserved. All opinions expressed here are solely those of the author, Bruce D. Lightner, and not those of his employer. Click here to view full disclaimer text. If you are having trouble sending email to anyone at "lightner.net" then try this page.
Last updated Sat Dec 4 11:17:08 PST 2010